Skin Tightening and Collagen Remodelling for the Face, Neck and Body with Forma and Plus RF
Discover firmer, smoother, more lifted skin with Forma (for the face and neck) and Plus (for the body) Radio Frequency Skin Tightening. Production of collagen and elastin fibres starts to slow down as early as our mid-twenties, contributing to skin aging, sagging and loss of elasticity over time. Forma is a zero-downtime treatment that helps to tighten and tone the skin. It does this by stimulating the production of new collagen and elastin fibres, giving the skin a more youthful elasticity and firmness.
Benefits 
Forma and Plus Radio Frequency (RF) use a bi-polar current to create uniform heating and contraction in the deep layers of the skin. It is the only RF technology to use a built-in temperature control to optimize the best treatment temperature, creating a comfortable thermal experience, and also ensuring client safety at all times. This deep heating and contraction results in an instant tightening effect, and with a series of treatments, a lasting improvement to the skin's overall elasticity and tone. It is a pain-free treatment that most will compare to the sensation of a hot stone massage. It really is a 'lunchtime' treatment, as you can apply makeup immediately after and return to most daily activities right away. Forma treatments can be performed on the face, jawline and neck area and Plus treatment can be performed on most areas of the body. Both use the same bipolar radio frequency. Forma is a smaller handpiece designed for small areas of the face and neck and Plus is a larger handpiece better suited to areas of the body such as the abdomen, arms and legs.
Ideal Candidate 
If you have noticed a loss of elasticity in the skin Forma may be right for you.
Forma can be used to address:
Crows feet/sagging skin under the eyes
Nasal-labial folds
Smile lines
Jowls
Loose skin under the chin
Loose skin on the neck
Plus can be used to address:
Sagging skin on most areas of the body
Loss of elasticity on most areas of the body
What to Expect 
Most people will describe Forma/Plus treatments as very comfortable and relaxing. You will experience a warm sensation in the treatment area and see an immediate tightening effect. Although instant results can be seen after completing one session, multiple treatments are recommended for best and long-lasting results.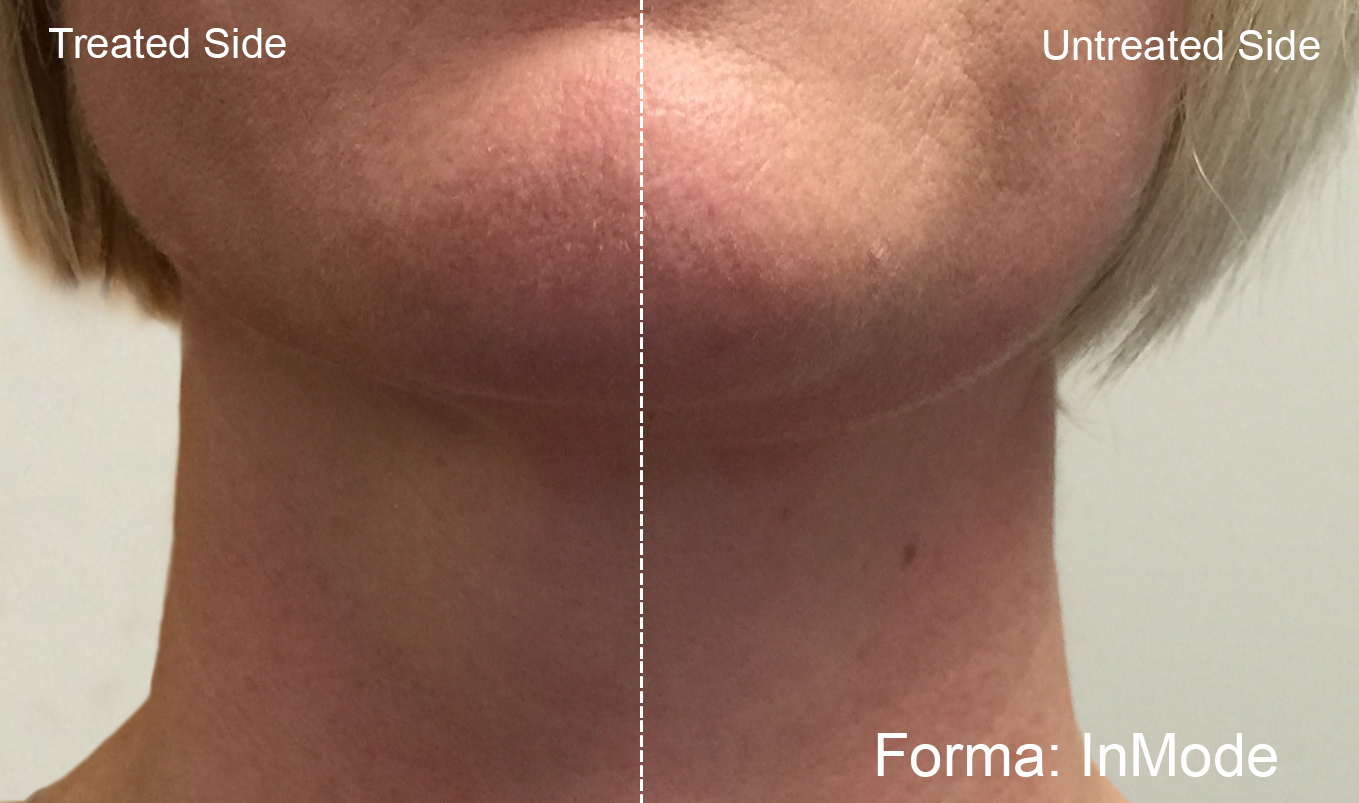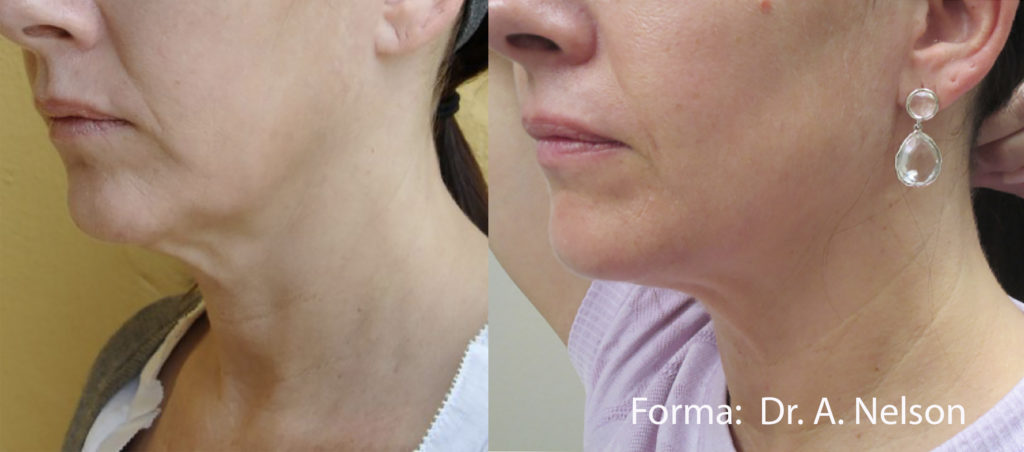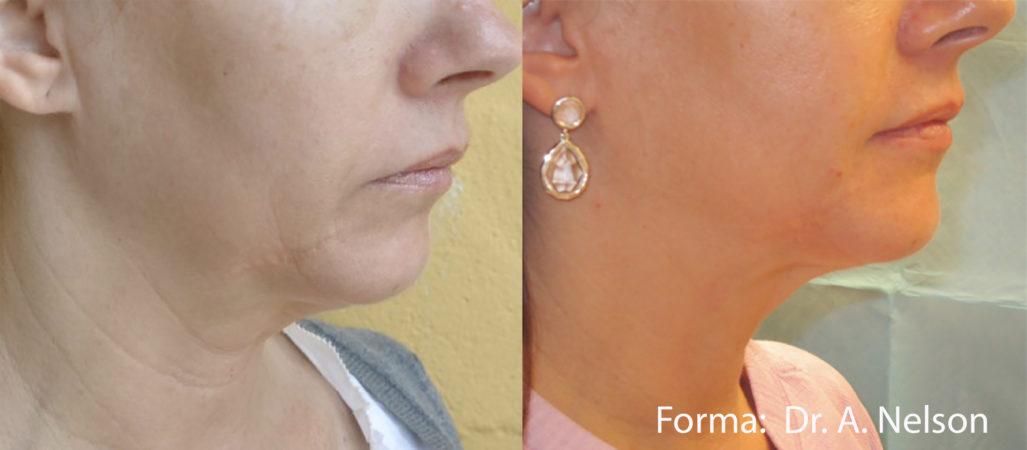 Pre-/Post-Treatment
Prior to your Forma/Plus RF treatment:
Avoid the use of anticoagulants for 7-10 days prior to treatment if medically permitted
Avoid prolonged sun exposure
After your Forma/Plus RF treatment:
Do not cool the skin immediately after treatment.
Makeup may be applied immediately after treatment if desired.
Do Not:
Have any form of hair removal in the treated area for 7-10 days post treatment.
Have any laser treatments, photo-facials, chemical peels or microdermabrasion for 14 days post treatment.
Have cosmetic injectables in the areas treated for 14 days post treatment.
Use pools, hot tubs, steam rooms or saunas or very hot showers for 2 days post treatment.
Participate in aerobic exercise for 1-2 days post treatment.