skin care
What is a chemical peel?
Often the thought of a chemical peel sounds a little bit scary. Many picture the surface of the skin peeling away to reveal raw, red sensitive skin underneath. Some may even fear they won't be able to leave their home for day! Who has time for downtime right?  Well, we're here to put an end to myth that chemical peels have to be an unpleasant experience and require significant downtime. (No, we won't leave you like Samantha from sex in the city after her memorable peel experience!)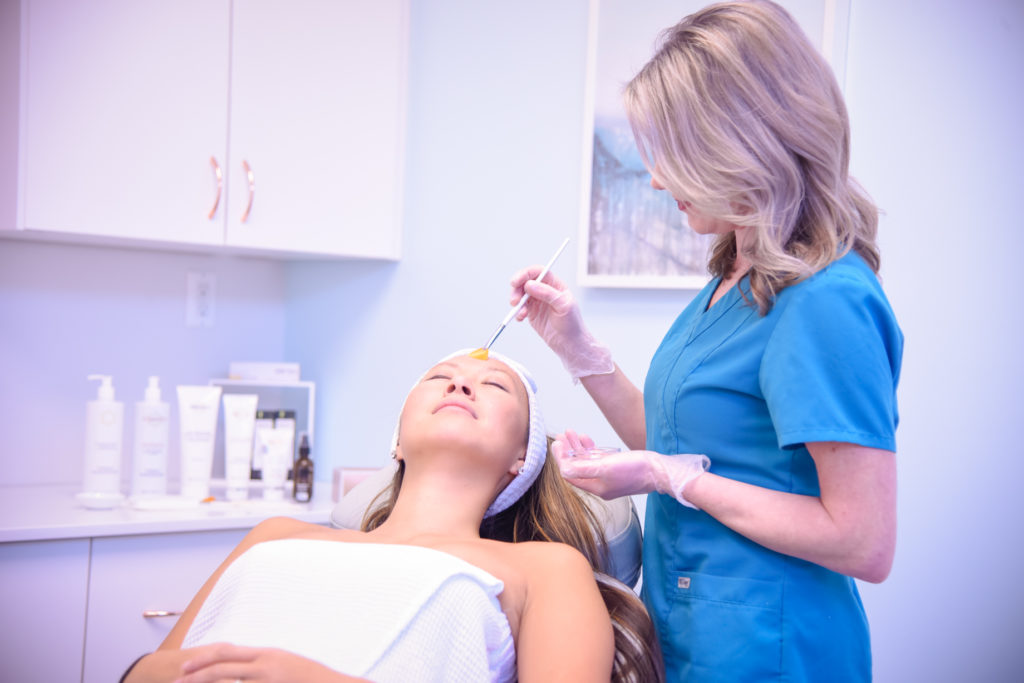 At Ottawa Laser Clinic we use AlumierMD, superficial to medium depth, chemical peels. This means that the ingredients in the chemical peel solutions work on the superficial layers of the skin (the epidermis) to loosen the bonds between skin cells and to remove dead skin cells from the surface. This will encourage deep exfoliation and epidermal regeneration, thus giving the skin a brighter tone and more even texture all with little or no downtime. The depth of the peel depends on a number of factors; the acids used, the strength of the acids, the preparation of the skin, the contact time on the skin and condition of skin at the time of application. At OLC your skin care therapist is an expert in all of the above and will determine your chemical peel treatment based on your unique skin care concerns.
And we're not done there! It doesn't just end with the exfoliation and increased epidermal regeneration! No, no, no…  Not when we know that the skin will more readily absorb treatment products applied immediately after the chemical peel solution! ALL THIS CAN BE YOURS… okay we're getting a little carried away here… but since the peel ingredients work to create a pathway into the lower layers of the epidermis, your skin care therapist will apply a customized cocktail of potent antioxidants and treatment serums so that we can maximize their effect on your skin.

Who can have a chemical peel?
That's a great question. Glad you asked! Most skin conditions can benefit from a chemical peel. We use a variety of different peel formulations that can be used to treat rosacea, acne, hyperpigmentation, photodamage, wrinkles & fine lines. Yes, there are even peel solutions for sensitive skin types and skin with inflamed acne! AlumierMD's multilayer approach to chemical peeling allows us to control the depth and strength of the exfoliation for maximum comfort and customization. Your skin care therapist will review your health history prior to starting treatments to ensure that you are a good candidate. We offer free skin care consultations if you want to chat with us first to determine the best treatment for you.

What to expect during and after?
During your chemical peel your therapist will start by analyzing your skin to choose the appropriate products and methods of application. After cleansing and prepping the skin, the chemical peel solution will be applied and you will feel a warm 'spicy' type of sensation on the skin. Your therapist will determine what type of peel, how many layers will be applied and how long the solution will remain on the skin based on the desired results. By the end of the treatment any heat or discomfort will be gone and your skin will have a rosy glow.  Your treatment includes an AlumierMD post care kit to be used for 7-10 days after your peel. These products keep your skin soothed and hydrated during the flaking or peeling process. They also protect your newly treated skin from damaging sun rays. Your post treatment care and the application of sun protection are an integral part of the peel process.
The amount of peeling/flaking skin after treatment will vary. For some clients, flaking and peeling will be very evident, and for others it may be minimal. Don't fret, if you're the latter, chemical peels work at a cellular level to rejuvenate the skin, so if you don't experience heavy flaking or peeling there's still a lot of good happening under the surface. The treatment is still extremely effective and the ingredients are work hard to exfoliate, brighten and have a renewing effect on your skin.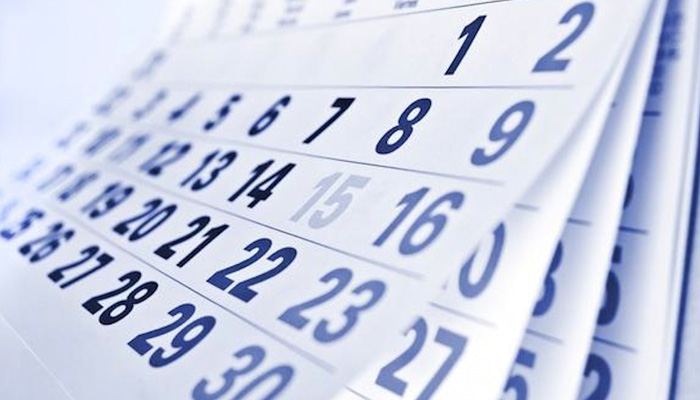 How Frequently Should I Have A Peel?
We typically recommend a series of treatments. 3 or 4 peels at regular two or four week intervals will often provide the best results. This is especially true when working on conditions such as acne, hyperpigmentation and fine lines. Taking care of your skin at home on an ongoing basis will also help to increase the longevity of your results. AlumierMD has a full line of medical grade skin care solutions to ensure that the results of your professional treatments are maximized outside of the treatment room.  All of our skin care therapists have extensive training and certification with AlumierMD products and treatment methods and would be happy to help with recommendations.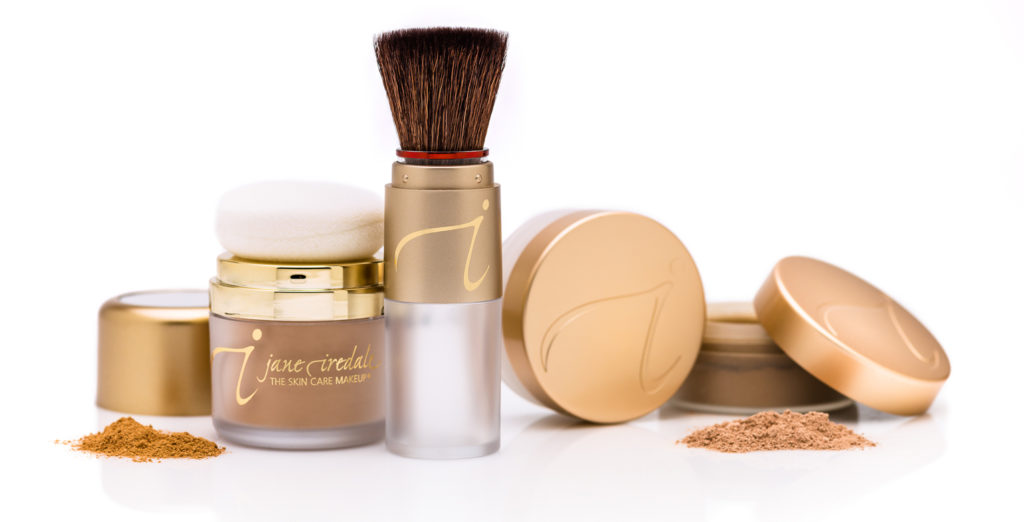 Your healthy, glowing skin's best friend: Jane Iredale Mineral Make up!
The perfect complement to your new post peel glow: Jane Iredale!! Better known as the skin care makeup, Jane Iredale uses only minerals and natural ingredients in all of their formulations making it an ideal makeup to apply after even the most sensitizing skin treatments. Their mineral foundations not only make the skin look flawless, but also provide SPF derived from natural ingredients (zinc oxide and titanium dioxide) making them a favourite among medical esthetic professionals. In fact, their formulations are so amazing at providing protection from sun damage that they received the skin cancer foundation seal of recommendation.