client spotlight
Client Spotlight & Giveaway!
At OLC we have some amazing clients that do amazing things and we'd like to help promote their current endeavours, especially during times like these.
This month's client spotlight is Madison Schofield! Madison is an independent illustrator/artist who recently collaborated with author Rob Olson to create the children's book "The You Inside You" published by family owned Big Word Books! (Website / Instagram / Facebook)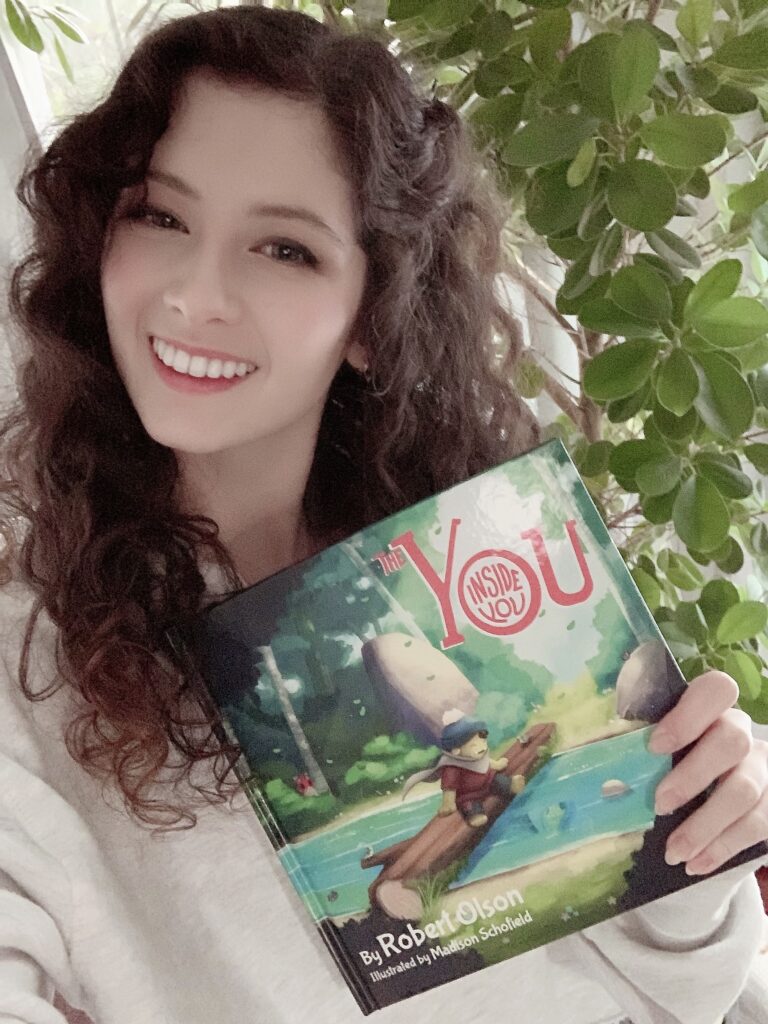 "It's hard to pin down exactly what inspired me to create the look of The You Inside You. I researched a lot of classic fairy tales and animation including works by studio Ghibli and the stop motion production company Laika and filtered that through my own drawing style. I like to collect a lot of reference and research before beginning on a project and let it sit with me for a few days before starting on the concept art phase.
I was freelancing at the time and in desperate need of work when Rob came to me asking to design a logo for his new company "Big Word Books". I read the script for his upcoming children's book "The You Inside You" and immediately fell in love with the story and what BWB stands for. They aim to help kids learn new big words and expand their vocabulary in a fun way that encourages a love of reading! All things that I think are very important, so I offered to illustrate the book and they agreed!" – Madison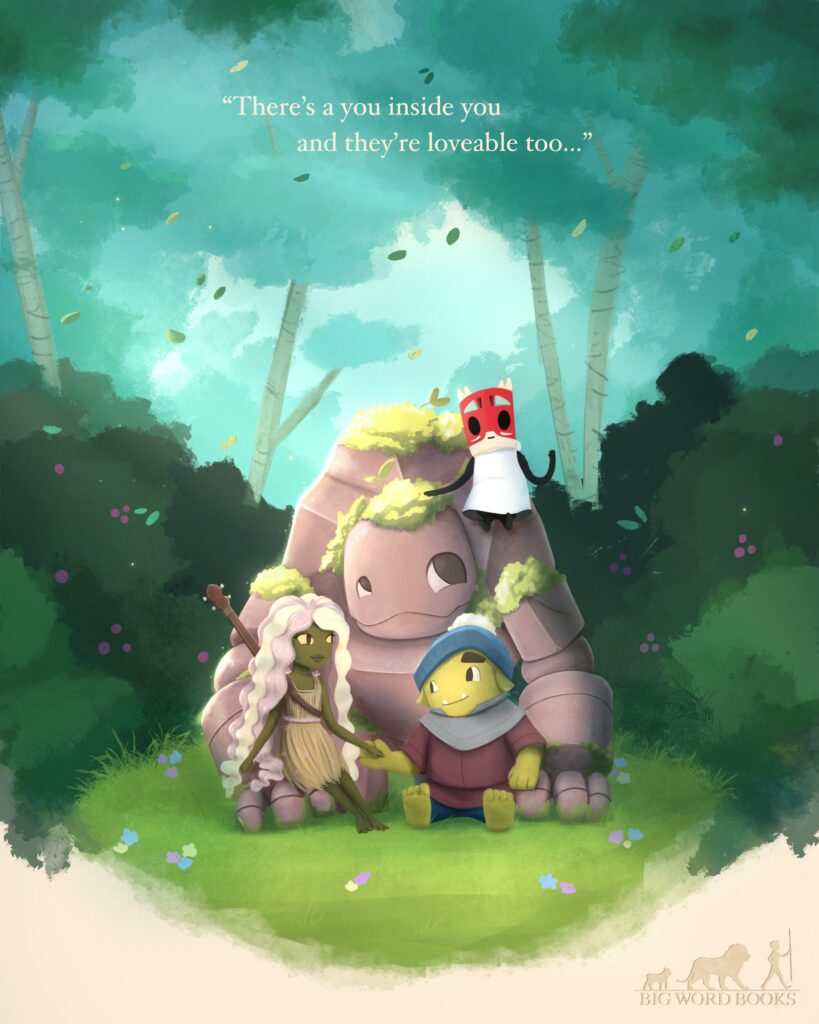 We bought a few copies for our own OLC family and we absolutely love the story and Madison's artwork. In fact, we love it so much that we want you to have one too! That's why we bought an extra copy to GIVEAWAY! All you have to do to enter is visit: https://bigwordbooks.com/fun-stuff and download a colouring page for your own kiddos. Then visit one of our social media pages (Facebook / Instagram) and leave a comment on giveaway post when you've done it!
There are 10 activity pages on the site, so you can download a new page and enter everyday up to December 21st when we will pick a winner!
If you're interested in purchasing your own copy of this book (and why wouldn't you be?), Big Word Books is currently running a promotion where $2 of every book sold goes to a charity this month, so this is a Win-Win-Win! We know you'll love the book as much as we do and you'll be supporting some amazing local talent in the process. Let's all make some new friends, where the grass meets the snow.